Every summer the excitement for the new season starts with the slow trickle of new kits being release.
Some clubs get generic manufacturer templates whereas others get new designs or centenary kits.
I've briefly scanned the new kits from around the world (mostly Europe...) with my fashion guru goggles on and have selected 6 of my favourite new kits for this season.
Real Sociedad
(away shirt)
I like my football shirts like I like my coffee. Black. Not yet with a sponsor, the Real Sociedad away kit is the epitome of simplicity. As referees are no longer stuck to wearing black kits, I'd like to see more teams wear black. A kit colour that has been made iconic by the New Zealand Rugby team. If Real Sociedad want to go further to copy the All Blacks then I would recommend that they start practising the Haka.
Napoli
(3rd kit)
The most controversial kit on my list is the Napoli,
Balotelli inspired
3rd kit. A camouflage style not too dissimilar to the
Everton goalkeeper kit
from a couple of seasons ago.Unfortunately as a 3rd kit, it's unlikely that we'll be seeing a lot of this kit. However we can expect to see it (or not, if the camouflage actually works) in Napoli's European games!
FC Parma
(centenary home kit)
Who doesn't love a retro football kit? Parma have released a retro shirt to celebrate their centenary year as a club after being founded in 1913. Big collars, thick shirts and long sleeves. This kit is a beaut. Unfortunately this kit won't actually be worn by the players in the league, but it is available to fans to buy.
Club América
(home kit)
This dashing yellow shirt is the ultimate 'his and her' footballing top. With Corona sponsored on the back, this shirt is sure to get the attention of beer thirsty lads, whilst the front sponsor 'Bimbo' is perfect for any WAG.... It actually turns out
Group Bimbo
is the largest Mexican owned baking company. Nothing to do with ditsy women. The shirt also contains a Coca Cola sponsor for the children. So this shirt is perfect for all the family.
Club Atlético River Plate (home shirt)
The first and only appearance in this incredibly prestigious list for Addidas. This shirt is the footballing equivalent of a can of
Red Stripe
. Delighting hipsters across Argenti
na and the world over.
The red band features a design in relief of Monumental, the home stadium of River Plate and the largest stadium in Argentina. The
back of the collar features the lettering '
El mas grande',
Spanish for 'the largest'.
A.S. Roma
(home shirt)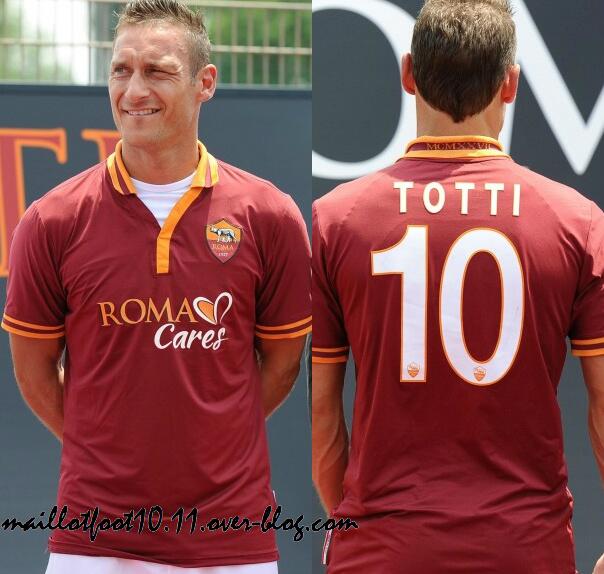 A.S. are officially 'sticking it to the man' by wearing an unbranded kit this season following a legal dispute with manufactures Kappa over alleged quality and distribution issues. A fantastic looking kit which has gone a little bit old school with a textbook collar with Roman numerals on the back. However the modern ying to the old school yang on this kit is that the club emblem is 3D! Not quite sure what that adds... but I'm impressed.
That concludes my top 6! Italy is once again dominating the fashion scene, with 3 teams included in my elusive list. It is also quite apparent that I prefer plain/classic kits compared to
multicoloured monstrosities
. What is a slight concern is that there is no representatives from the 'Best League in the World'
™, I'm expecting much better kits for the Premier League next season. No pressure.